New Mumbai Science out now!

After The Unified Theory Part 1 and 2 it's time for the final chapter!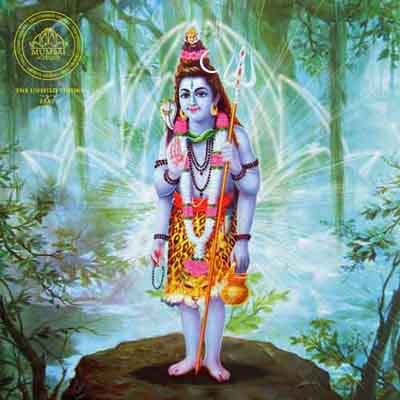 Star Wars, The Godfather and Jurassic Park. The ever flowing river of time teaches us that all good things come in three's.
It's true that Mumbai Science have always been marketing geniuses, but this time they might have hit the jackpot. Their masterplan: "Over the coming months, we'll release three EP's. One release a month, starting from January 9th". That's right, the duo plans to release not one, not two, but three original EP's. Hence: trilogy! (although the guys prefer to call it their 'triumvirate'). Pretentious you say? We call it ambitious.
The music? Well, why won't we let our Mad Men do the pitch themselves: "With this trilogy, we feel like we experimented with genres like new beat, future techno, acid and electro... In a way, we tried to re-interpret and contemporize everything we liked from our youth... Well, we just made something we think is quite cool". And there's that!

Part 3:
Make no mistakes people, this is the last chapter! All good things come to an end... The perfect opportunity to introduce you to Shiva, the god of destruction... No, no, don't get us wrong. Shiva has good intentions, for a purifying destruction opens the path to a new creation, to new opportunities of beauty and amazement! All things must end to make place for even better things!
The last chapter of this trilogy features two tracks: 'Alchemy' and 'Chemistry'. 'Alchemy' starts off with a moody blend of house and techno, before it gets spiced up by some in-your-face electronic percussion. 'Chemistry' is a perfect example of how one sample can carry a track, and get a crowd in a natural high. Simple, but effective!

Mumbai Science is mostly known for their club hits 'Ancova', 'Gold' and 'Lotus', which are still widely supported by artists around the globe (from 2 Many DJ's, Crookers and Erol Alkan to Boys Noize, Tiga and beyond). Apart from their original work, Mumbai Science is building an impressive list of remixes. To date, the duo finished remixes for Mixhell (Boysnoize Records), Goose (!K7), Crookers (Southern Fried), Alex Gopher, Shameboy, Highbloo and Jaymo & Andy George. Now, they present their latest work on Lektroluv Records: 'The Unified Theory'.

You can listen to this EP on our Soundcloud & Youtube channel.
It's out now on Beatport!

Early support is coming from Congorock, The Bloody Beetroots, D.I.M., MixHell, Boris Dlugosch, Les Petits Pilous, Beataucue, Hey Today, Autokratz, NT89, Attaque, John Roman, Tommie Sunshine and many many more!



---