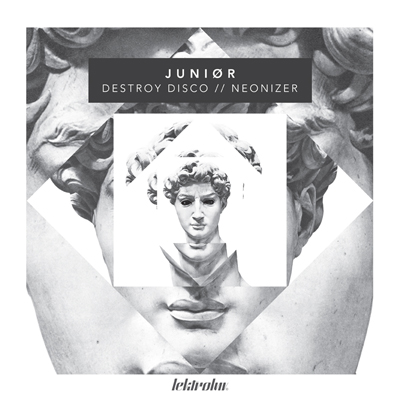 You know you can always trust on Lektroluv to put young homegrown talent forward. Junior is 23 and hailing from the southern part of Belgium. He already remixed Mr Magnetik's latest single 'Remanence' for us, and now it's time for his own debut EP on the label.
He's definitely "destroying the disco" here, with some spaced out future techno! Big melodies and banging rhythms that don't allow the dancefloor to rest for a single second. Junior is someone you'll hear much more of in the future, and after listening to this EP, you'll take our word on that.
You can hear the EP on Soundcloud or Youtube.
It's out now on Beatport!
Full support from Alex Gopher, Bloody Beetroots, Boys Noize, Don Rimini, Mustard Pimp, Don Diablo, The Loops Of Fury, Mixhell and many more!
Digitalism even put 'Destroy Disco' at #2 in their chart this month!

By the way, don't forget to check out the mixtape Junior made for us!
---