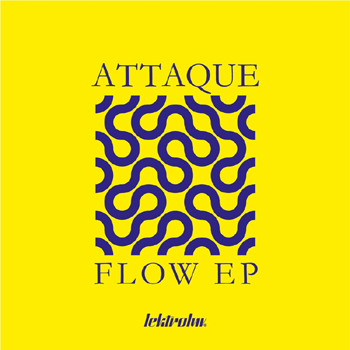 After the remix of Polymorphic he did for us, we're happy to be able to announce a full EP of Attaque on Lektroluv! Attaque is one of the key artists on Bad Life, without a doubt amongst the hottest labels around at the moment. He already did remixes for AutoKratz, Bart B More, Japanese Popstars, NT89 and ZZT just to name a few. In April of this year Attaque also released his debut album 'When Light Falls' on Bad Life. This Flow EP on Lektroluv includes three banging yet refined future techno cuts. If you're into Mumbai Science or Modek, we're 100% positive you're going to love Attaque's work too.
The 'Flow' EP is coming up on the 18th of June, stay tuned for previews on our Soundcloud & Youtube channel!
In the meantime you can check out this mixtape Attaque made for us!
Tracklist:
Drop The Lime - Bandit Blues (Surkin Remix)
Modek - Flip Flop (Mendoza Remix)
Crookers - That Laughing Track (TWR72 Remix)
Attaque - Motion
John Roman - TGS
Floorplan - Baby Baby
Zodiac Cartel - On My Mind (Vakkum Remix)
Congorock - Ivory (Mumbai Science remix)
Crookers - That Laughing Track (Milano Remix)
Hoshina Aniverary - Chicago (Turbo Turbo Remix)
Attaque - Flow
---