Mixtapes

Jägerverb recorded a podcast for Reasons Festival.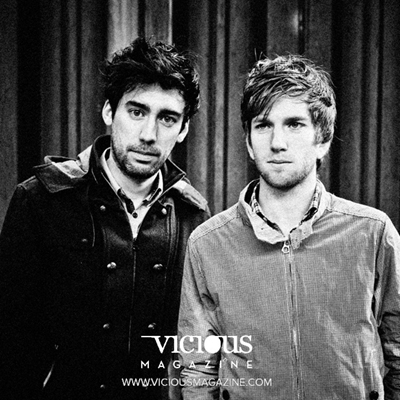 Mumbai Science on the other hand are still running their monthly mixtape series: 29 / 30 / 32.




---
The Neon Judgement remixed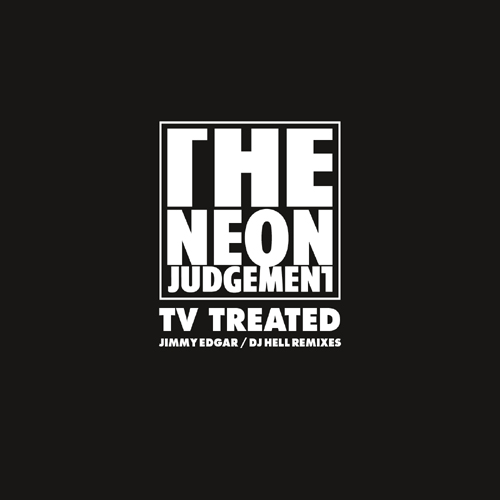 If the saying goes that imitation is the sincerest form of flattery, it can certainly be said that remixing may be the sincerest form of musical respect. More than thirty years after The Neon Judgement first released "TV Treated", the song has reached a truly legendary status. Sadly, one might add, its message is more relevant than ever today: you don't even need to be a conspiracy theorist to see that the shining eye is inherently evil.

Small wonder, then, that illustrious DJ's like DJ Hell, the Berlin-based electroclash pioneer, and the multi-talented Jimmy Edgar from Detroit, stateside's techno capital, were only too happy to add their names to the long list of artists who had previously created remixes of a track that has stood the test of time in defiance of every rule of commerciality.

You can listen to this EP on Spotify, Soundcloud & Youtube and buy it on Beatport, iTunes & vinyl: Juno / Deejay / Decks.





---
Jägerverb press

Mixmag wrote a raving review of his new 'Pomme' EP.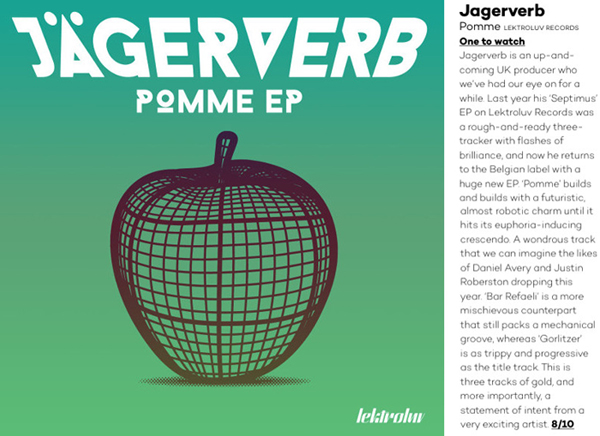 Jägerverb also got interviewed by Harder Blogger Faster.




---
Mixtapes

After a short break, Mumbai Science are back with their monthly mixtape series: 27 / 28.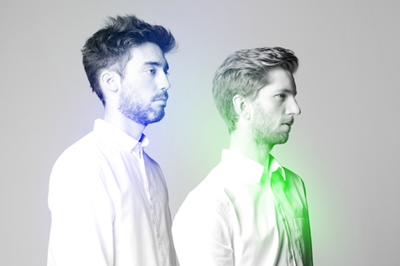 Jägerverb on the other hand, recorded a podcast for Harder Blogger Faster.




---
Lektroluv artists on the road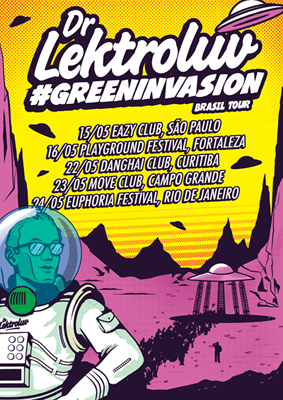 DR. LEKTROLUV
17/04/2015 // L'ENVERS CLUB, NANCY, FRANCE
30/04/2015 // INC ROCK FESTIVAL,INCOURT, BELGIUM
08/05/2015 // CANTROCK, MORTSEL, BELGIUM
15/05/2015 // #GREENINVASION EAZY CLUB, SÃO PAULO, BRASIL
16/05/2015 // #GREENINVASION PLAYGROUND, FORTALEZA, BRASIL
22/05/2015 // #GREENINVASION DANGHAI CLUB, CURITIBA, BRASIL
23/05/2015 // #GREENINVASION MOVE CLUB, CAMPO GRANDE, BRASIL
24/05/2015 // #GREENINVASION EUPHORIA FESTIVAL, RIO DE JANEIRO, BRASIL

MUMBAI SCIENCE
Apr 02 Lowdown Manchester, United Kingdom
Apr 04 MBC Festival Puerto De Sagunto, Spain
May 22 Gladiolen Olen, Belgium

JÄGERVERB
29 May Corsica Studios London, UK
11 Jul Reasons Festival 2015 Jersey, Channel Islands, UK




---
New Jägerverb EP out now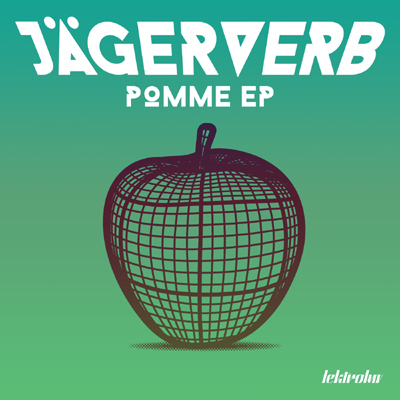 Since his debut EP, Jägerverb has gathered support from the likes of Daniel Avery, Zdar, Erol Alkan and Stuart Price. Now he returns for his fourth release on Lektroluv and artists as diverse as Simian Mobile Disco, Gorgon City, Justin Robertson and Danny Daze are already behind the new tracks.
UK-born Jägerverb recently decided to bring his umlaut back home and move to the current capital of dance music: Berlin. Not that he's making Berghain techno now, at all. The new tracks include as many references to Underworld, Chicago house and Deetron. It's been a while since we heard music this fresh.

Tracklist:
1. Pomme (premiered on Mixmag)
2. Bar Refaeli (premiered on Discobelle)
3. Gorlitzer (premiered on DJmag, who also gave it a 8/10 review)

You can listen to this EP on Soundcloud, Spotify & Youtube and buy it on Beatport & iTunes.





---
Free download

Here's a little present from team Mumbai Science to wish you happy holidays!




They're giving away a fresh edit of one of the best received tracks from the album; their collaboration with DJ Spank-Spank from the legendary PHuture. Made with love by your favorite scientists.




---
<Previous 1, 2, 3, 4, ..., 159, 160 Next>
LATEST RELEASES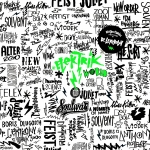 Dr. Lektroluv
Elektrik World
LLCD15D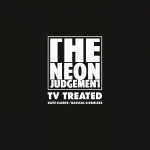 The Neon Judgement
TV Treated (Dave Clarke / Radical G Remixes)
LL100D
Download
Buy online




Lektroluv LABELNIGHTS


BOOKINGS: info@lektroluv.be



Lektroluv roster



DR. LEKTROLUV
info: site - facebook - twitter
music: Spotify - Beatport
bookings: BE- ROW

THE SUBS
info: site - facebook
music: iTunes - Beatport
bookings: BE - NL - ROW

MUMBAI SCIENCE
info: site - facebook
music: iTunes - Beatport
bookings: BE - ROW

VNNR
info: facebook
music: iTunes - Beatport
bookings: worldwide

JAGERVERB
info: facebook
music: iTunes - Beatport
bookings: worldwide