Mixtapes

Modek: Fuzz mag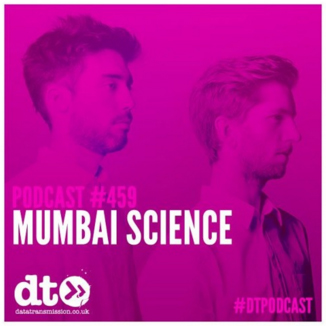 Mumbai Science: Tape 33 / Data Transmission podcast / Quest mix for Annie Nightingale on BBC Radio 1




---
New Mumbai Science EP out now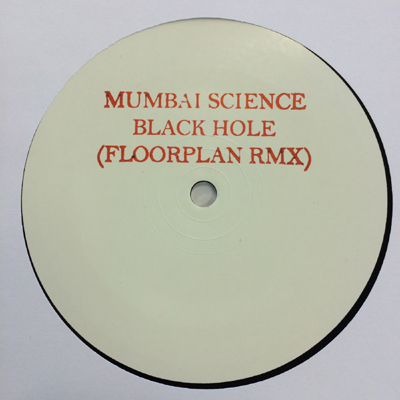 Belgian electronic duo Mumbai Science explores the final frontier with their newest single Black Hole. The release includes the first Floorplan (aka Robert Hood) remix to date.

A year after the release of their widely acclaimed debut album Déjà Vu, Mumbai Science is gearing up to present new music to the world. The single EP, called Black Hole, allows us another sneak peak into the wayward universe of Mumbai Science. A universe where the misfits find solace and love is still free. With grubby basslines, sleazy vocal hooks and playful arpeggios, Black Hole showcases everything that is core to the sound and style of Mumbai Science. "I had this dream where I was on a guided bus trip to outer space with all my buds...", explains Jonas when asked where they got their inspiration. "…we were singing songs when I noticed my mom forgot to pack my lunch".

Black Hole comes with a mesmerising Floorplan (aka Robert Hood) remix. Robert Hood needs little introduction, being a founding member of arguably the most important techno act in the world, Underground Resistance and M-Plant label boss. His works paved the way for a wave of stripped-down dancefloor minimalism that directed much of techno's path throughout the late Nineties. His remix of Black Hole deconstructs the original track and rebuilds it in the relentless techno landscape of Floorplan. It perfectly complements the original track, making the Black Hole package complete.

Stream: Spotify / Apple Music / Youtube / Soundcloud
Download: Beatport / iTunes
Vinyl: Clone / Decks / Juno

Check out an interview with Mumbai Science on HBF and DMC World mag.





---
Second Dr. Lektroluv single out now


For over a decade now Dr. Lektroluv has been tending to the health of Belgium's electronic music scene, the mysterious green masked DJ's own label introducing the likes of Mumbai Science and The Subs to the world whilst his early '00s compilations were pivotal in the global revival and continued evolution of the electro sound.

Whilst he may be first and foremost a DJ, driven by a passion for unearthing new music and introducing it to tens of thousands around the world the good doctor also has the deft touch of a surgeon in the studio. Now following on from last year's hit 'Discothèque' he returns with 'Through The Night', a throbbing mix of electroclash attitude, italo disco style and techno muscle that supercharges the sound of artists like ADULT. and Legowelt.

Like a fevered neon lit dream 'Through The Night' perfectly captures the rush and ultra-vivid un-reality of a peak time dance-floor, and the accompanying video created by acclaimed Dutch projection art studio Mr. Beam brings the track to life in spectacular fashion.

Remixes come from Cologne's Sharam Jey, who injects the track with a silky disco sheen and an irresistible bass line, and Hamburg producer Etnik who goes all in with a relentlessly pummeling mix, perfect for smoke filled, strobe lit warehouses.

Completing the EP we have another original track, 'Belgiant', a stripped back techno affair that pays homage to Belgium's just celebrated hardcore past with it's tortured synths, hypnotic riffs and pile-driving beats. The Dr. is back and will be making house calls at a club near you soon…

Stream: Spotify / Apple Music / Youtube / Soundcloud
Download: Beatport / iTunes





---
Green invasion

Dr. Lektroluv is back from a busy but successful tour in Brazil. 12 flights in 13 days with shows in 5 different cities.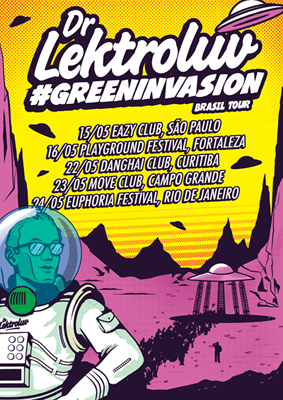 Check out the pics and the aftermovie!




---
Mixtapes

Jägerverb recorded a podcast for Reasons Festival.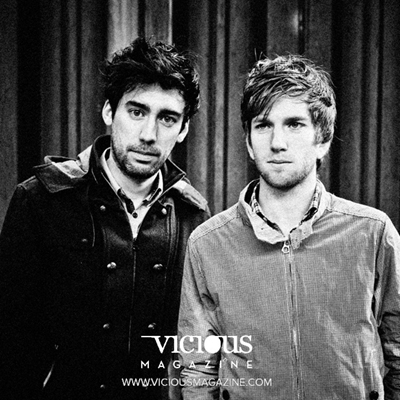 Mumbai Science on the other hand are still running their monthly mixtape series: 29 / 30 / 32.




---
The Neon Judgement remixed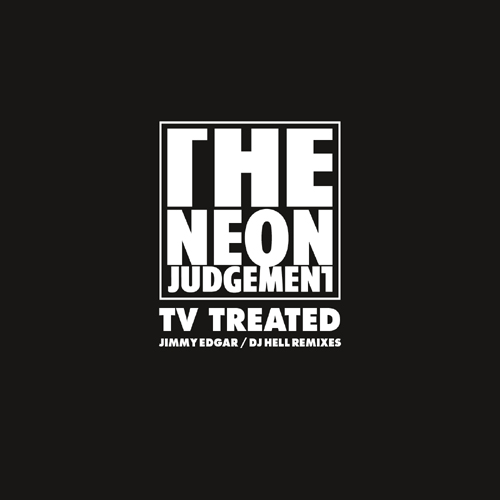 If the saying goes that imitation is the sincerest form of flattery, it can certainly be said that remixing may be the sincerest form of musical respect. More than thirty years after The Neon Judgement first released "TV Treated", the song has reached a truly legendary status. Sadly, one might add, its message is more relevant than ever today: you don't even need to be a conspiracy theorist to see that the shining eye is inherently evil.

Small wonder, then, that illustrious DJ's like DJ Hell, the Berlin-based electroclash pioneer, and the multi-talented Jimmy Edgar from Detroit, stateside's techno capital, were only too happy to add their names to the long list of artists who had previously created remixes of a track that has stood the test of time in defiance of every rule of commerciality.

You can listen to this EP on Spotify, Soundcloud & Youtube and buy it on Beatport, iTunes & vinyl: Juno / Deejay / Decks.





---
Jägerverb press

Mixmag wrote a raving review of his new 'Pomme' EP.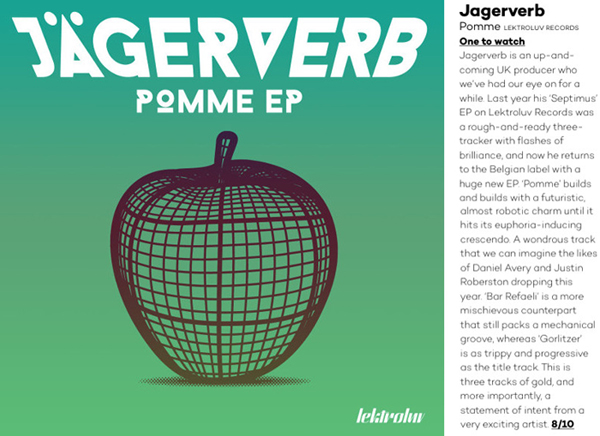 Jägerverb also got interviewed by Harder Blogger Faster.




---
<Previous 1, 2, 3, ..., 159, 160 Next>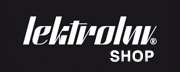 LATEST RELEASES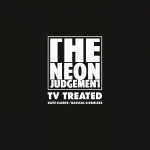 The Neon Judgement
TV Treated (Dave Clarke / Radical G Remixes)
LL100D
Upcoming




Lektroluv LABELNIGHTS


BOOKINGS: info@lektroluv.be



Lektroluv roster



DR. LEKTROLUV
info: site - facebook - twitter
music: iTunes - Beatport
bookings: BE - NL - ROW
ASIA+AUSTRALIA - BRAZIL

THE SUBS
info: site - facebook
music: iTunes - Beatport
bookings: BE - NL - ROW

MUMBAI SCIENCE
info: site - facebook
music: iTunes - Beatport
bookings: BE - ROW

VNNR
info: facebook
music: iTunes - Beatport
bookings: worldwide

JAGERVERB
info: facebook
music: iTunes - Beatport
bookings: worldwide